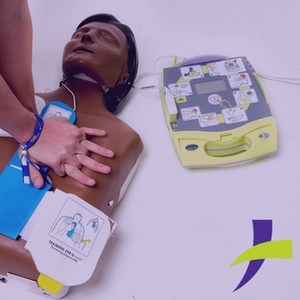 Aim:
To ensure that all delegates are able to carry out CPR and understand how to operate an AED.
Level:
 2
Certification:
Successful candidates will be issued with a certificate valid for 1 year.
Duration:
 3 hours
Capacity:
Classroom training is available for up to 12 delegates
Availability:
With over 100 trainers across the country we can offer full flexibility with training dates. Simply request your required date and start time at checkout.
Once the course has been purchased you will receive an automated confirmation email. Shortly after, a detailed confirmation will be sent from our Head Office.
Click here to read our terms and conditions