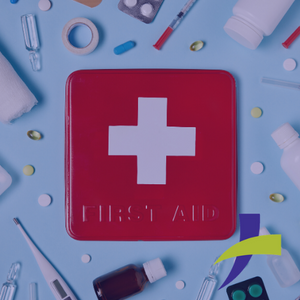 Aim: 
To provide candidates with the knowledge and expertise to qualify as a first aider in the workplace.
Learning objectives: 
Describe your actions in an emergency
Demonstrate adult resuscitation
Demonstrate the use of an Automated External Defibrillator (AED)
Explain the management of adult choking
Demonstrate the management of the unconscious casualty
Describe how to recognise and treat bleeding and shock
Explain the treatment of minor and major injuries
Know how to deal with heart attacks and stroke
Describe treatment of injuries to bones, muscles and joints
Describe treatment of suspected spinal injuries
Certification:
Successful candidates will be issued with a certificate valid for 3 years.
Duration:
The course is 18 hours/3 days long and will run 9.30am - 4.30pm each day
Venue information:
Birmingham - The Hub Hazelwell, 318 Vicarage Rd, Kings Heath, B14 7NH
London - FMB, David Croft House, 25 Ely Place, London, EC1N 6TD
Manchester - i2 Office, 3 Hardman Sqaure, Spinningfields, M3 3EB
Midlands - The Angel Hotel, High Street, Pershore, WR10 1AF
Joining instructions:
Once your space on the course has been purchased you will receive an automated confirmation email. Shortly after, a detailed confirmation will be sent from our Head Office, along with a venue information sheet detailing venue facilities, public transport links and other useful information.