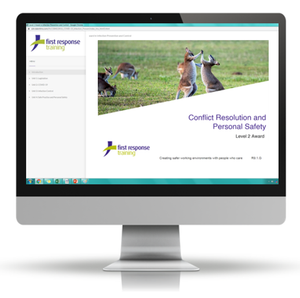 Course Aim: To provide delegates with the knowledge to deal with conflict in the workplace and manage their own personal safety. 
Objectives:
Understand the terminology used in conflict resolution.

Understand the laws that apply to both employers and employees.
Understand the concepts of a safe working environment and how the risk of conflict can be assessed.
Understand the use of appropriate methods to de-escalate a confrontational situation. 
Understand the importance of personal safety.